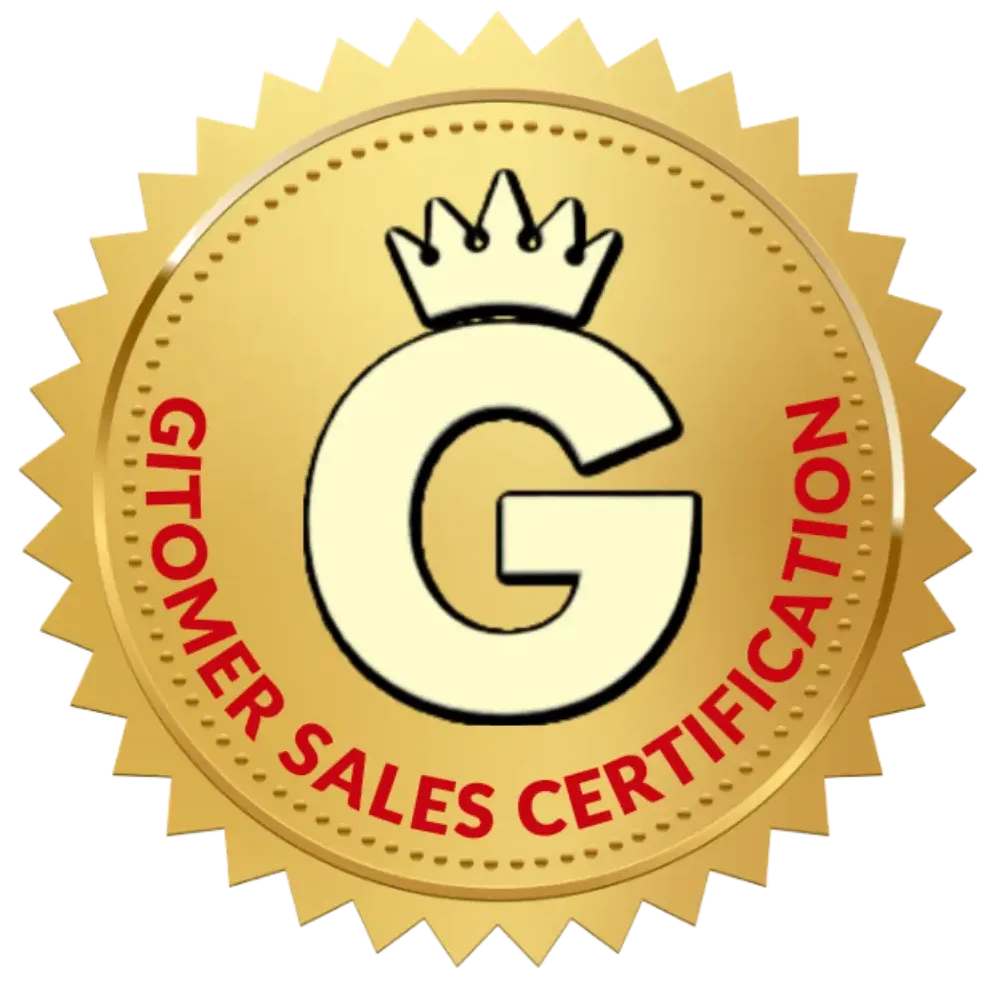 The only certification that teaches the Assertive Selling Process (A.S.P.)
The A.S.P. will help you attract qualified leads, create easy sales conversations, convert more sales, and build friendships that breed referrals!
The Sales Certification Workshop includes:
CRM &
Tech Stack Training
$497 Value
Personalized Sales Assessment
$297 Value
Three Day Live
In-Person Seminar
$6,000 Value
Everyone always asks, "What's the fastest, easiest, best way to make more sales?" I used to think there was no answer to that question, until I studied my OWN sales (wins and losses). I uncovered the strategies I used to make sales where others couldn't.
It's called Assertive Selling, and it'll work in New York City and Kansas City. Any place you sell, these sales techniques are gold. And our Sales Certification 3-day Intensive will give you all the tools and all the answers you need to mine the gold for yourself.
NOTE WELL:
The Gitomer Sales Certification Workshop

 is the only place to learn this method.

*Join the next workshop January 25-28, 2024 in Charlotte, NC.

Enroll Now
Jeffrey Gitomer
is the New York Times bestselling author of The Sales Bible and The Little Red Book of Selling – which has sold over 5 Million copies worldwide, been listed as one of the 100 best business books of all time, and was on the Wall Street Journal Bestseller list for 103 straight weeks. He is the author of SEVENTEEN best-seller books on sales and personal development.
Eric Bjerke
is the Director of Sales Success for Buy Gitomer. In studying and practicing sales for over 10 years, he believes Jeffrey's mantra, "People don't like to be sold, but they love to buy," is still the standard that effective sales training needs to uphold. Passionate about coaching, sales, and family, he strives to use Jeffrey's knowledge and strategies to help salespeople and business owners achieve their success.
WYATT WOODSMALL
Known as "the expert on experts," Wyatt Woodsmall is able to rapidly identify and decode that critical all-important "difference that makes the difference" and will be sharing his insights into high performance strategies. Wyatt is the behind-the-scenes mentor and coach to people like Joe Polish, Eben Pagen and Jeff Walker.
NIKITA KOLOFF
Founder of Koloff for Christ Ministry- Officially launched in 1998
Nikita is an 8 time wrestling world champion and Academic All-American in football. 28+ years as a follower of Jesus, he hosts "It's Time To Man Up" Podcast and Radio Broadcast. He has traveled to 50 states and 30 countries. Nikita facilitates men's Christian retreats and has ministered in 1200+ churches, crusades, revivals, services, as well as Corporate motivational and inspirational talks. He's the author of 3 books and one of Jeffrey's all-time favorite people.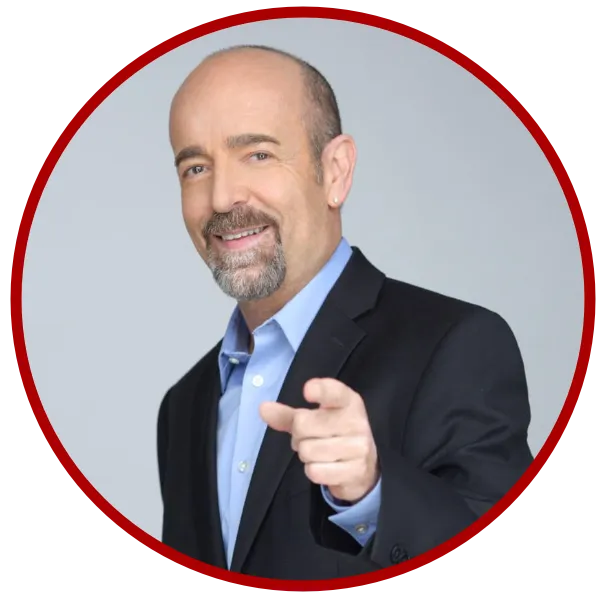 STEVE RIZZO
Steve Rizzo is the Attitude Adjuster. You can't attend one of his live or virtual presentations and leave with the same attitude. He's a personal development expert, comedian, motivational speaker, and Best-Selling Author. It's no surprise that he's been inducted into the Speakers Hall of Fame, an honor bestowed upon on fewer than 300speakers worldwide since 1977.
You will learn
EVERYTHING

you need to be have your

BEST

sales year yet including how to:
PEOPLE DON'T LIKE TO BE SOLD, BUT THEY LOVE TO BUY! ™
The Trademark and Mantra of America's #1 Sales Authority, Jeffrey Gitomer.
This site is not a part of the Facebook website or Facebook Inc. Additionally, This site is NOT endorsed by Facebook in any way. FACEBOOK is a trademark of Facebook™, Inc.