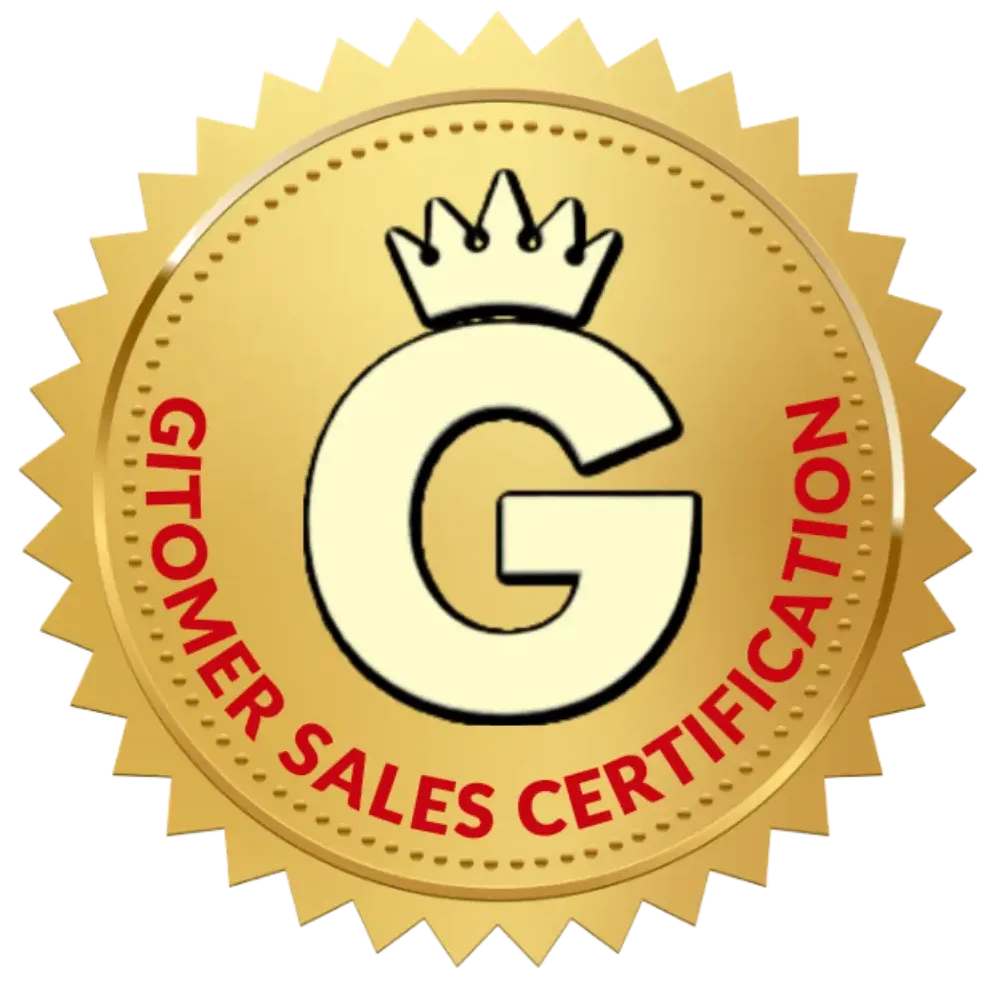 The only certification that teaches the Assertive Selling Process (A.S.P.)
The A.S.P. will help you attract qualified leads, create easy sales conversations, convert more sales, and build friendships that breed referrals!
The Certification Program includes:
12 Months of Sales Mastery Coaching
$6,000 Value
Personalized Sales Assessment
$297 Value
Individualized
Growth Plan
$997 Value
Full Access to all
Gitomer Sales Training
$1,997 Value
CRM &
Tech Stack Training
$497 Value
Three Day Live
In-Person Seminar
$6,000 Value
Everyone always asks, "What's the fastest, easiest, best way to make more sales?" I used to think there was no answer to that question, until I studied my OWN sales (wins and losses). I uncovered the strategies I used to make sales where others couldn't.
It's called Assertive Selling, and it'll work in New York City and Kansas City. Any place you sell, these sales techniques are gold. And our sales certification 3-day intensive will give you all the tools and all the answers you need to mine the gold for yourself.
NOTE WELL:
The Gitomer Sales Certification Program

is the only place to learn this method. Enroll Now
You will learn
EVERYTHING

you need to be have your

BEST

sales year yet including how to:
01 - INSIDER'S CLUB ACCESS
Gain access to my membership club where I host guest speakers (gurus in their industry) to help you make sales easier and faster. Plus, connect with my community of rockstar salespeople. Valued at over $1,000 per year.
02 - THE 7-FIGURE SALES FORMULA
Learn the secrets to creating 7-figure sales. Secrets you can implement one minute after you learn them.
03 - DELIVERING VALUE FIRST
An entire course on how to deliver value in a meaningful way to earn customers for life.
Jeffrey Gitomer
is the New York Times bestselling author of The Sales Bible and The Little Red Book of Selling – which has sold over 5 Million copies worldwide, been listed as one of the 100 best business books of all time, and was on the Wall Street Journal Bestseller list for 103 straight weeks. He is the author of SEVENTEEN best-seller books on sales and personal development.
Jen Gitomer
Is the author of the best selling book, Sales in a New York Minute. She has led a Fortune 500 company sales division to massive success. She co-hosts the Sell or Die podcast with Jeffrey Gitomer. She is known for having a one-track path to the sale and has co-created (with Jeffrey) a winning transferable method of selling. She has been responsible for millions of dollars of sales and does it in the Jen Zen way.
PEOPLE DON'T LIKE TO BE SOLD, BUT THEY LOVE TO BUY! ™
The Trademark and Mantra of America's #1 Sales Authority, Jeffrey Gitomer.
This site is not a part of the Facebook website or Facebook Inc. Additionally, This site is NOT endorsed by Facebook in any way. FACEBOOK is a trademark of Facebook™, Inc.